Web Hosting
A successful online venture requires:
the quality and reliability of the technology of the company that hosts your company and personal data.

the speed at which your clients are able to access that data.
We offer exceptional transfer speeds and reliability that ensures your peace of mind.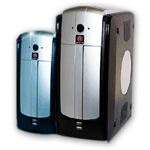 We offer tailor made hosting packages which include:
URL Forwarding

Domain Name Parking

E-mail Addresses

E-mail Virus Scanning

E-mail Auto-responders

Custom CGI scripts

Perl

PHP

ASP.net

ASP

Unlimited 24hr FTP Login

Access and SQL Databases

Front Page Extensions

Web site hit counters and statistics

SSI

99.9% Uptime

Why choose us?

Personal support from the same people who own and manage the servers. (Coolstuff & Realfree).

No need to ask for the manager if you have a problem, you can speak to the boss.

Customer centric, "can-do" attitude.

Vast experience in managing servers and internet services for big companies.

Ultra Stable and Secure Free BSD operating system = peace of mind + low cost

99% uptime guarantee – excludes interruptions due to acts of God and terrorism.

Operations based in Cape Town, South Africa with support staff onsite in Dallas, Texas & mirror servers in Quebec, Canada – 24/7

Local support, Global value and quality.

WE DO NOT SHAPE NOR "BANDWIDTH LIMIT" OUR CLIENTS!

Many hosting providers limit the speed of incoming connections to client web sites.

Low contention ratios –

Industry average is 2000 web sites to 1 server, Our limit is 500:1. A higher contention ratio means that performance of your web site will be adversely affected at peak times.

100% Black owned and managed.
Basic Hosting

Business Hosting

Advanced Hosting

100Mb Storage Space
5 E-mail Accounts
10 gigs traffic per month
10Mb's Bandwidth connection.
1 MySQL database
PHP Scripting Language

5

00MB Storage Space
20 E-mail Accounts
40 gigs traffic per month
500Mb's Bandwidth connection.
2 MySQL Databases
PHP Scripting Language

5000Mb Storage Space
100 E-mail Accounts
100 gigs traffic per month
5000Mb's Bandwidth connection.
5 MySql Databases
PHP Scripting Language
Write for prices. – click here